as you can see the old '68 makes a great woods truck. fishing and camping are it's favorite activities.
soon to come: snow plowing through a UP winter!
how will it hold up?
stay tuned to find out........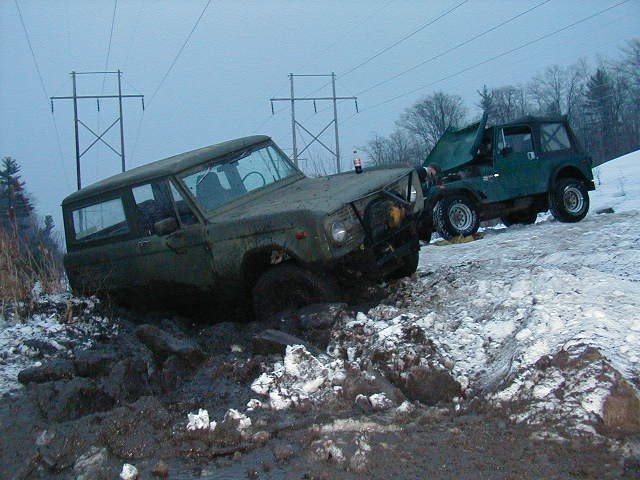 UPDATE: december '02....the old bronco is holding up well to snow plowing and also doing her share of wheelin'. the heater leaves a little to be desired, but shes a good old rig nonetheless. here we are on the carpet ride with 2 stuck broncos and jonah's broken CJ-7.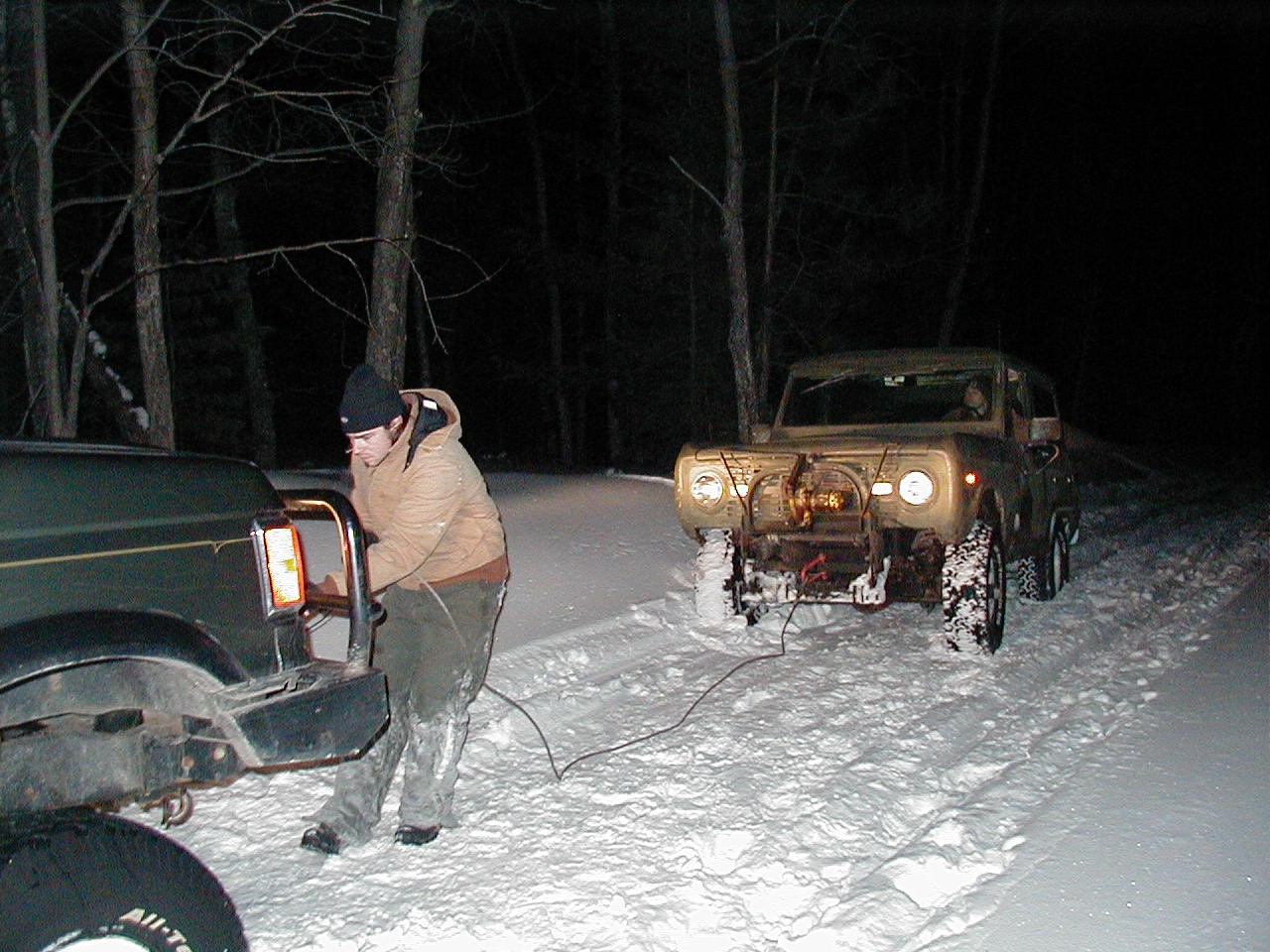 2-17-03 it finally happened. on a routine wheelin outing down a familliar trail, the snow conditions turned bad and and the going got rough. the left front inner and outer axles broke and left us stranded in the woods. several hours later we made it back to it with the big bronco and winched it up the hill it was on and drug it out to a road.
thanks to jonah and jason for helping on a late night recovery. and thanks to jeffs bronco graveyard for drop shipped HD replacement axles.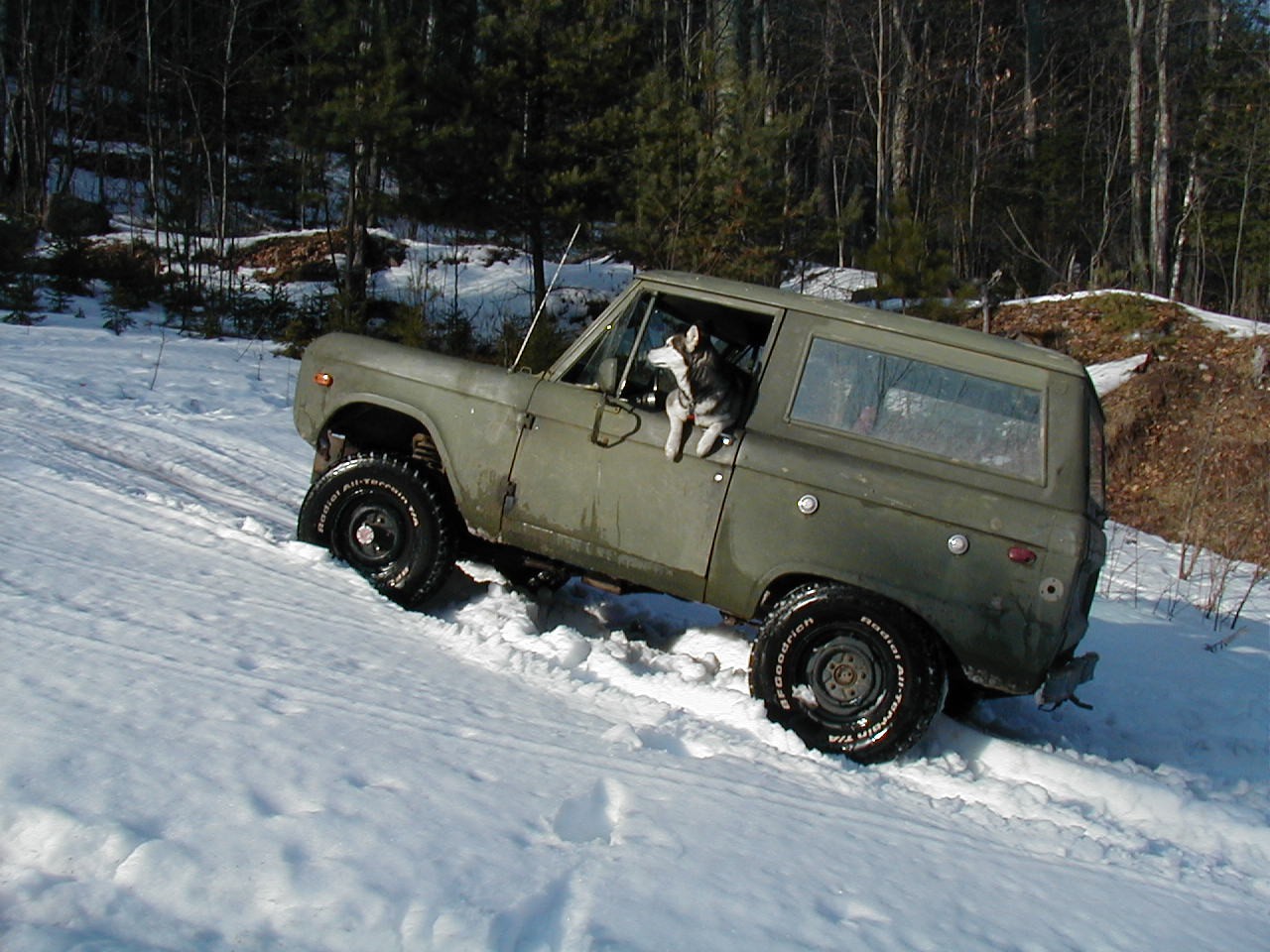 3-03 here is the junk and my co-pilot, khyra, headed up the mount marquette trail. with new heavy duty axles and spicer 5-760x axle joints.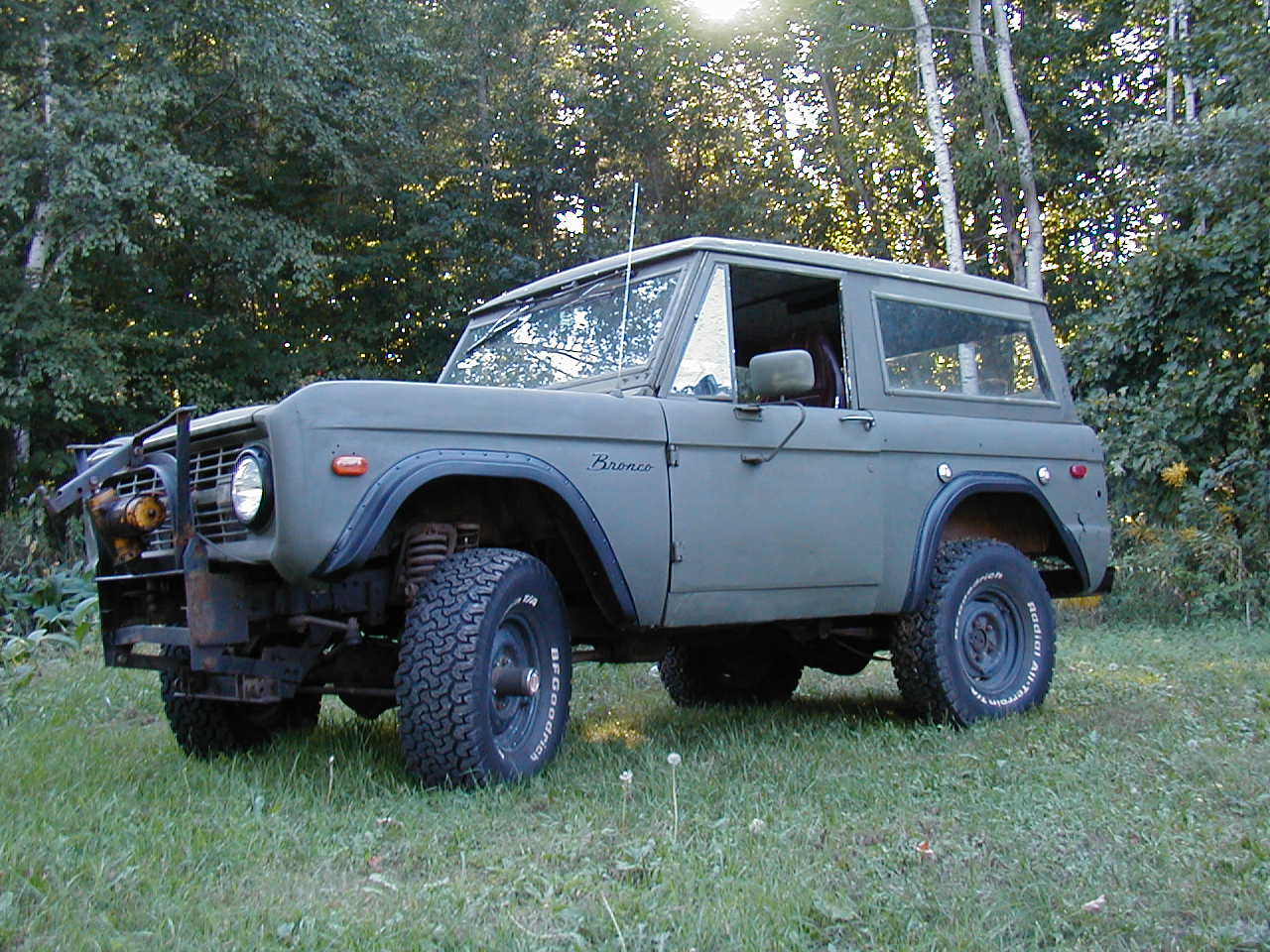 10-03 here is "the junk" outfitted with her new fender flares and fresh new rattle can paint job. getting ready for another season of plowing UP snowbanks.