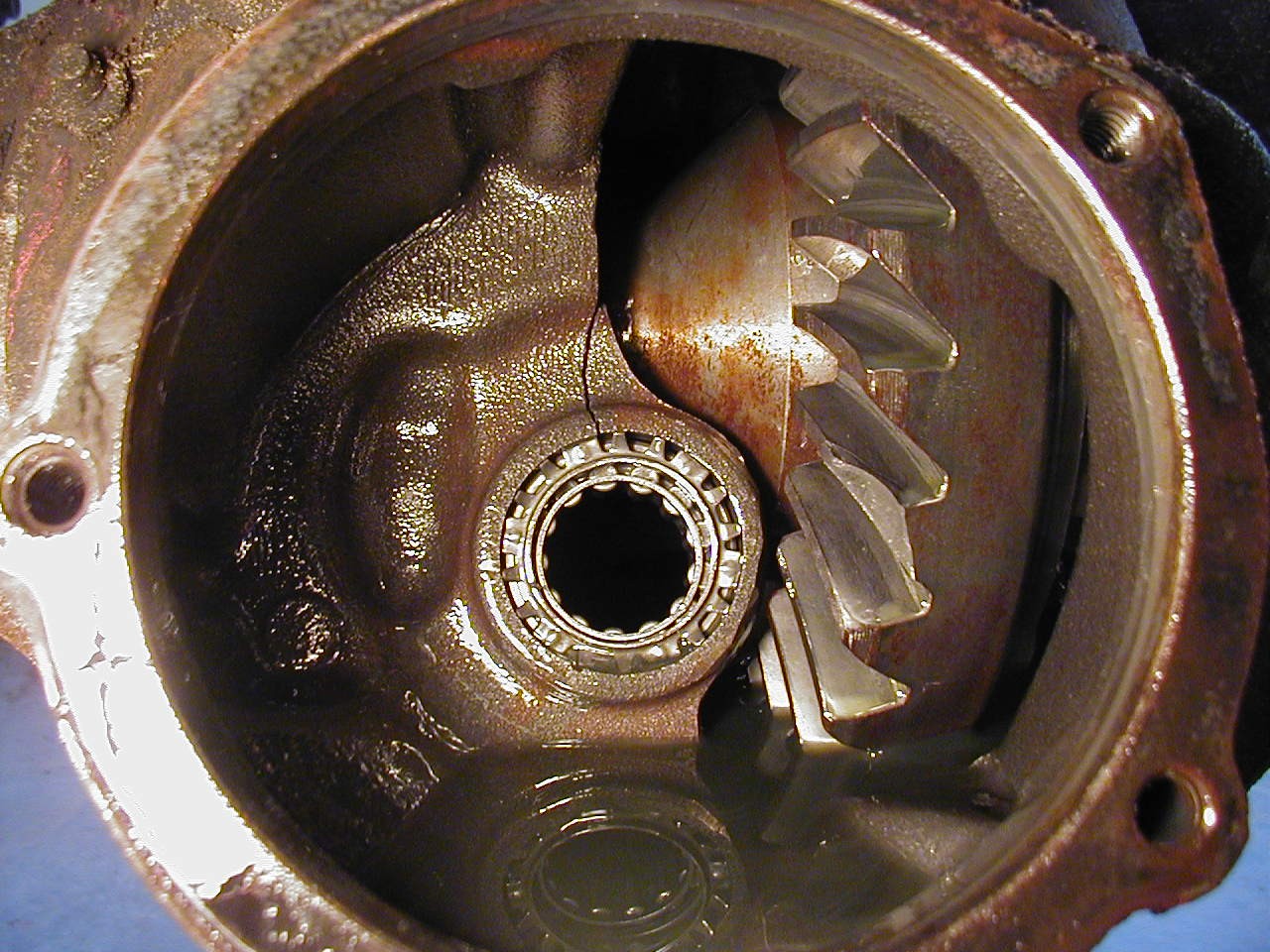 my 9" gave up the ghost. broke a ring gear tooth off, cracked the 3rd member, and twisted the splines of one axle. 1-10-03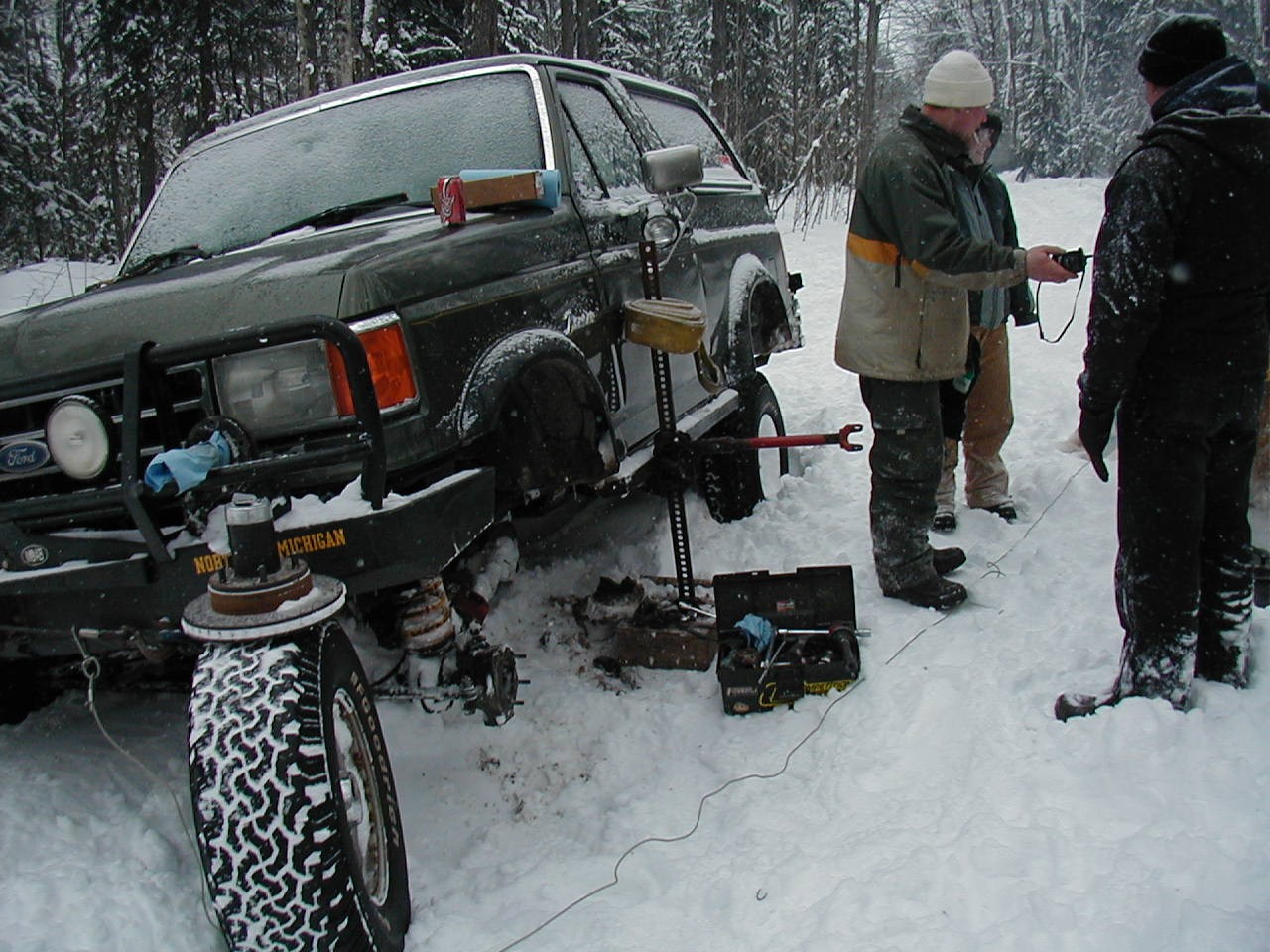 1-25-03 broke another front axle headed for the mulligan trail. here we are taking a break for a hot lunch. the old bronco is long overdue for one ton axles. coming in the spring...stay tuned...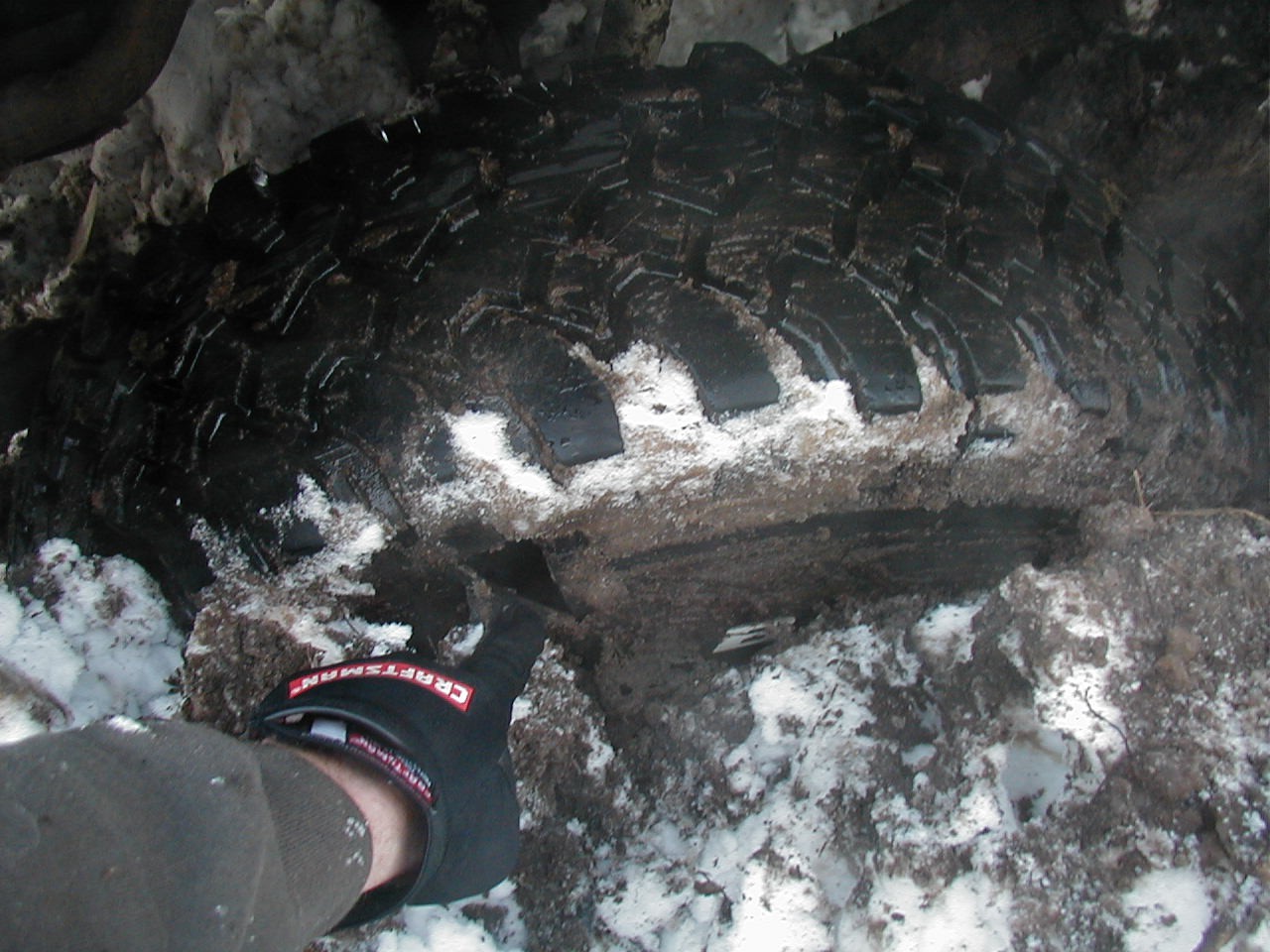 3-30-03 One of my 35" BFG muds got a little trail rash. the trail was a steep muddy hill off the pipeline near goose lake. i guess there were a few sharp rocks involved too. i had to winch off the steep rutted trail to get to more level ground to put my spare on.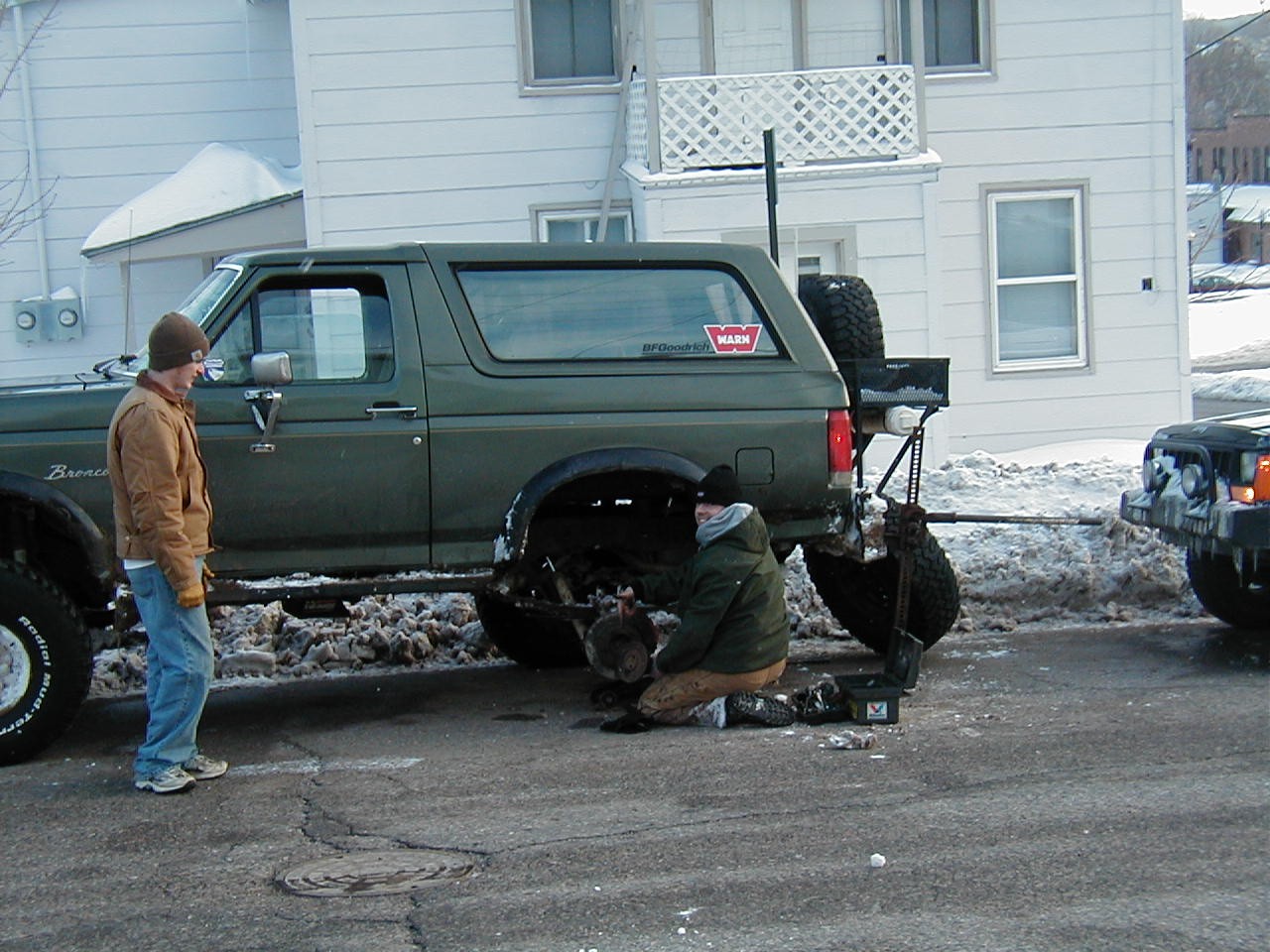 3-03 here is what happens when all 5 lug studs decide to shear off after a fun day in the woods. luckily for me, it happened in town at only 10 mph. i had to put in a spare axle on the side of the street in marquette. and steal some lug nuts off the remaining wheels. luckily the tire rolled to a stop on a nearby sidewalk and didn't roll right down the street. whew. that was a close one.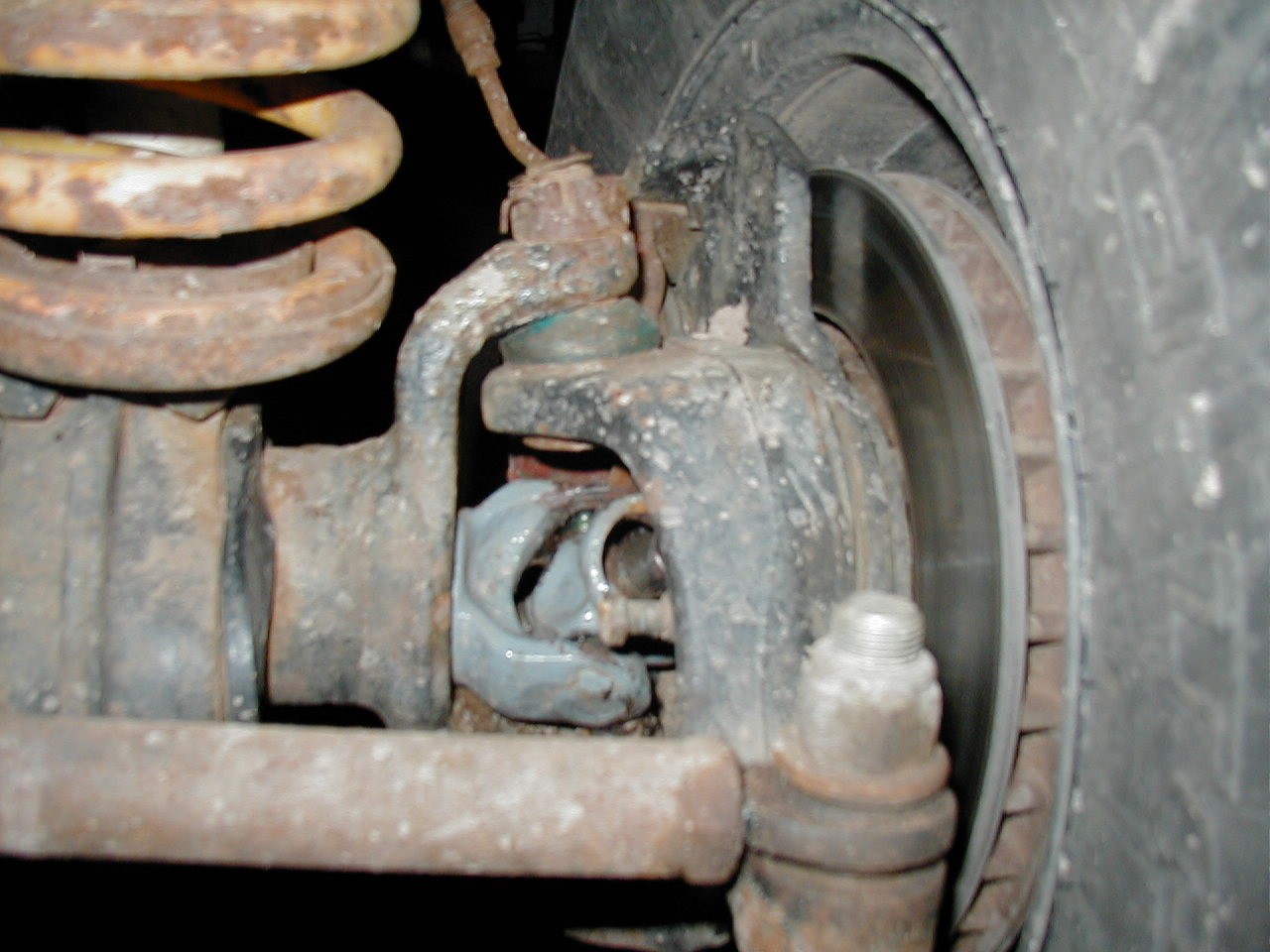 4-24-03 broke another axle joint. this time it was a Spicer 5-760x joint and i even welded the caps to the axle ears. it crushed the roller bearings and broke the caps off. also busted the ears of the axle stubs in the process. happened on the "top of the world" trail.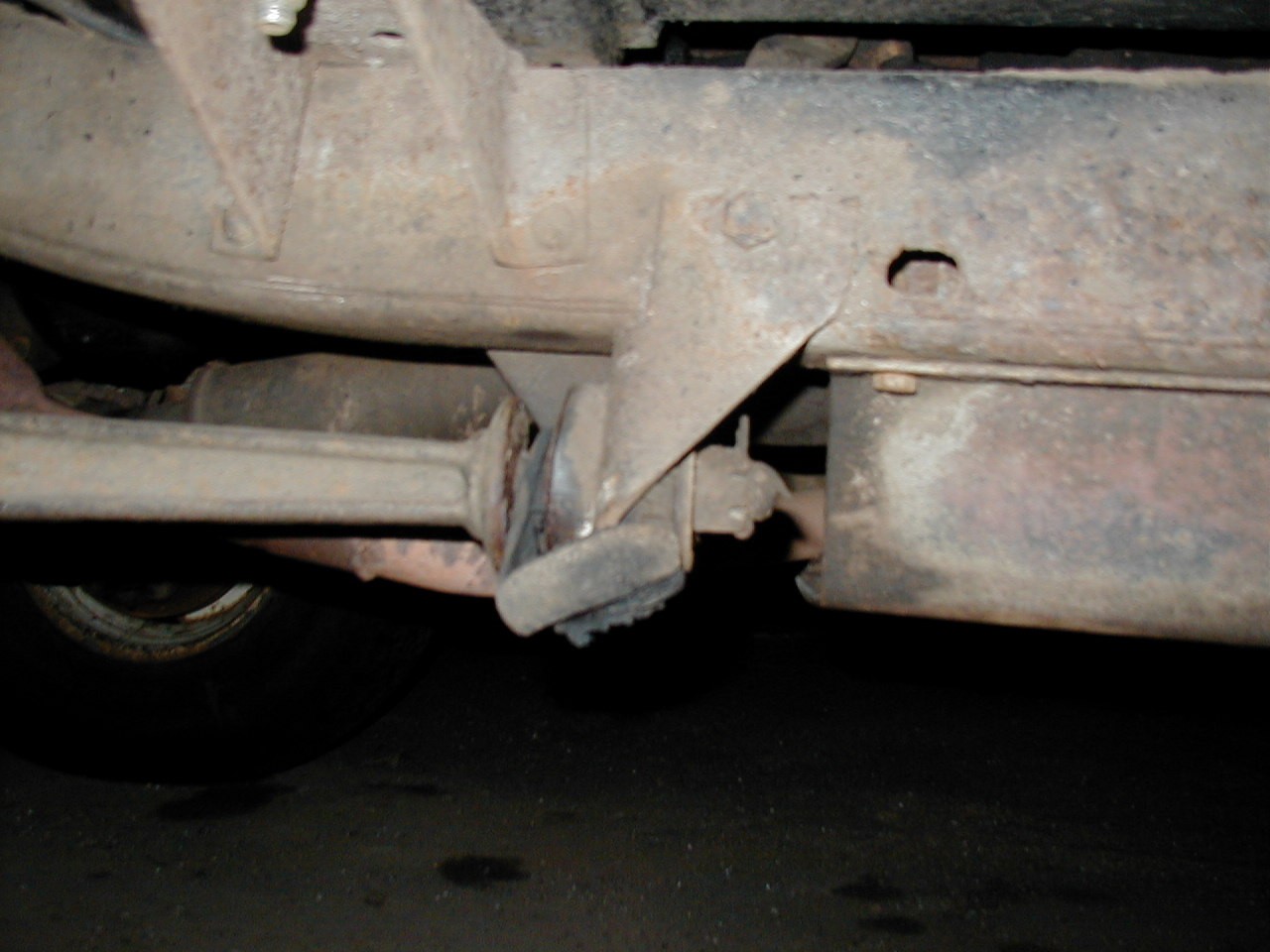 4-03 here is the little '68. blew the radius arm bushings out of the drivers side while climbing the mt. marquette trail.