here is the new dana 60. it's a beautiful thing. i was lucky enough to find it set up for coil springs already. it now has 5.13's and a detroit, and the front cover sports a 1/4" thick rock ring.
steering will consist of 1.25" DOM tie rods with one ton chevrolet tie rod ends.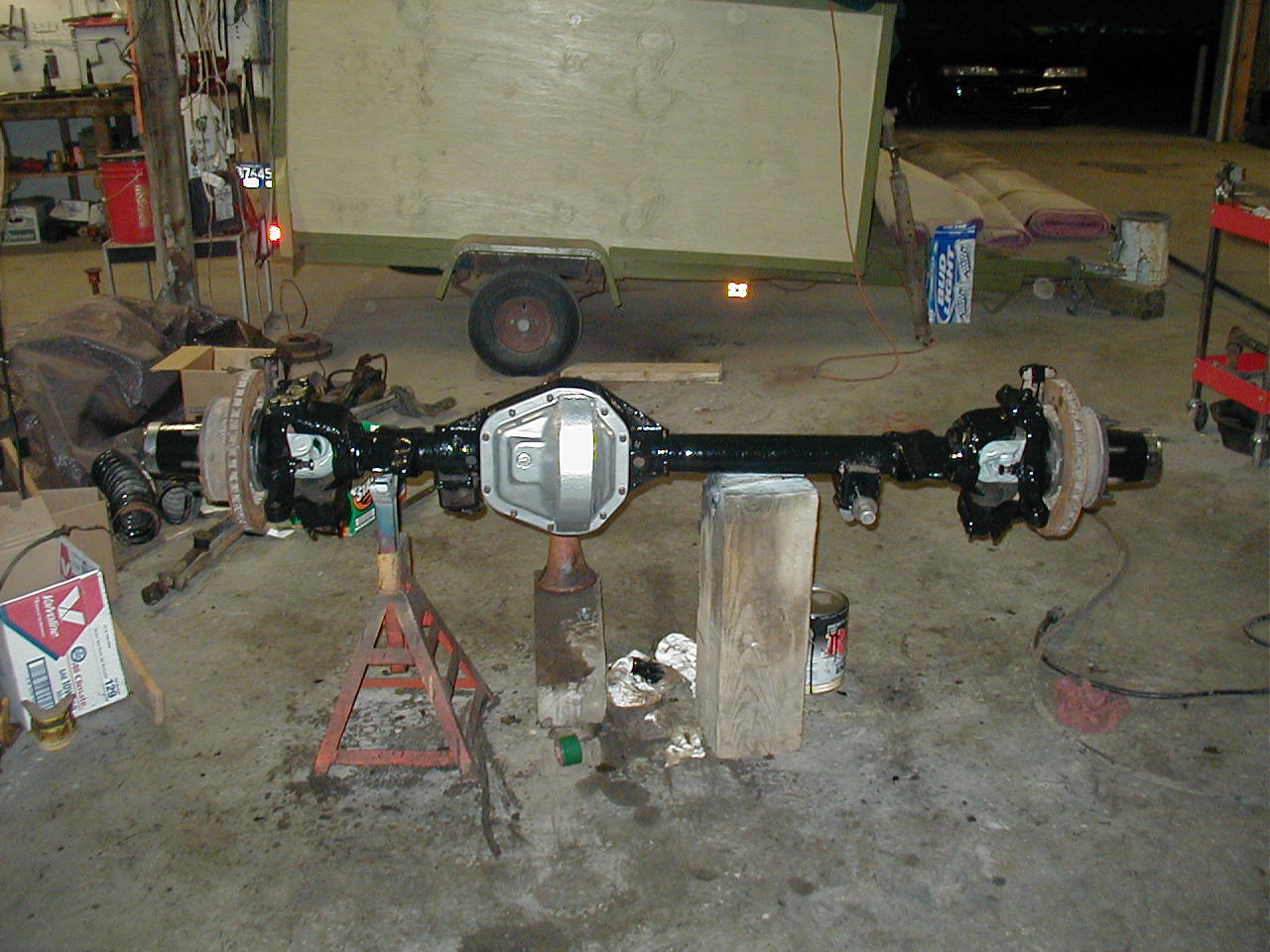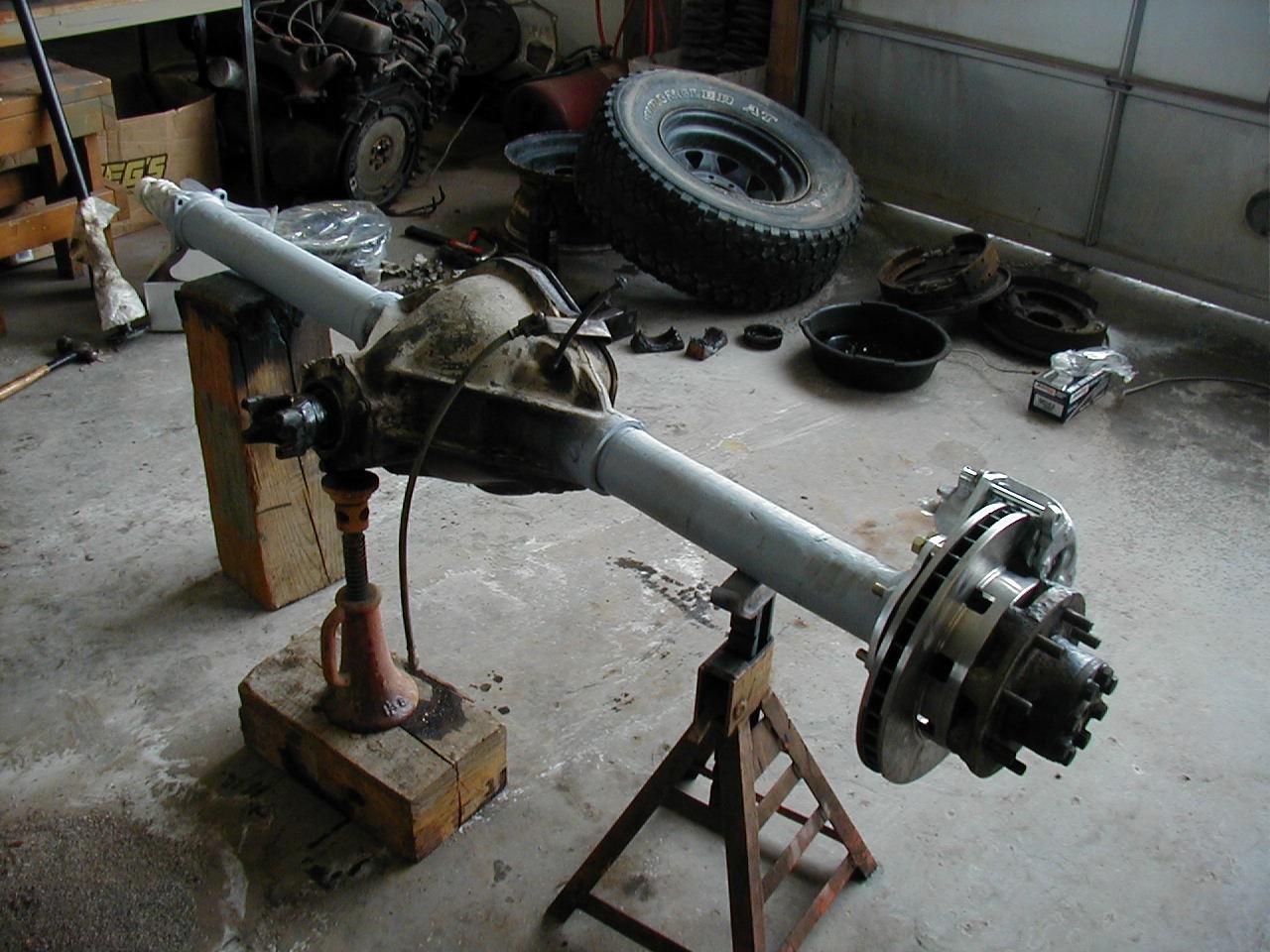 here is the new 14 bolt full floater rear end. i was in the process of grinding the spring perches off and installing the disc brakes. the disc kit is from TSM and is very strong looking and well built. the rear will have 5.13 gears and a detroit locker. the stock 1.5" 30 spline shafts should be plenty strong.
tires of choice will be 325/85 r16 michelin XML's.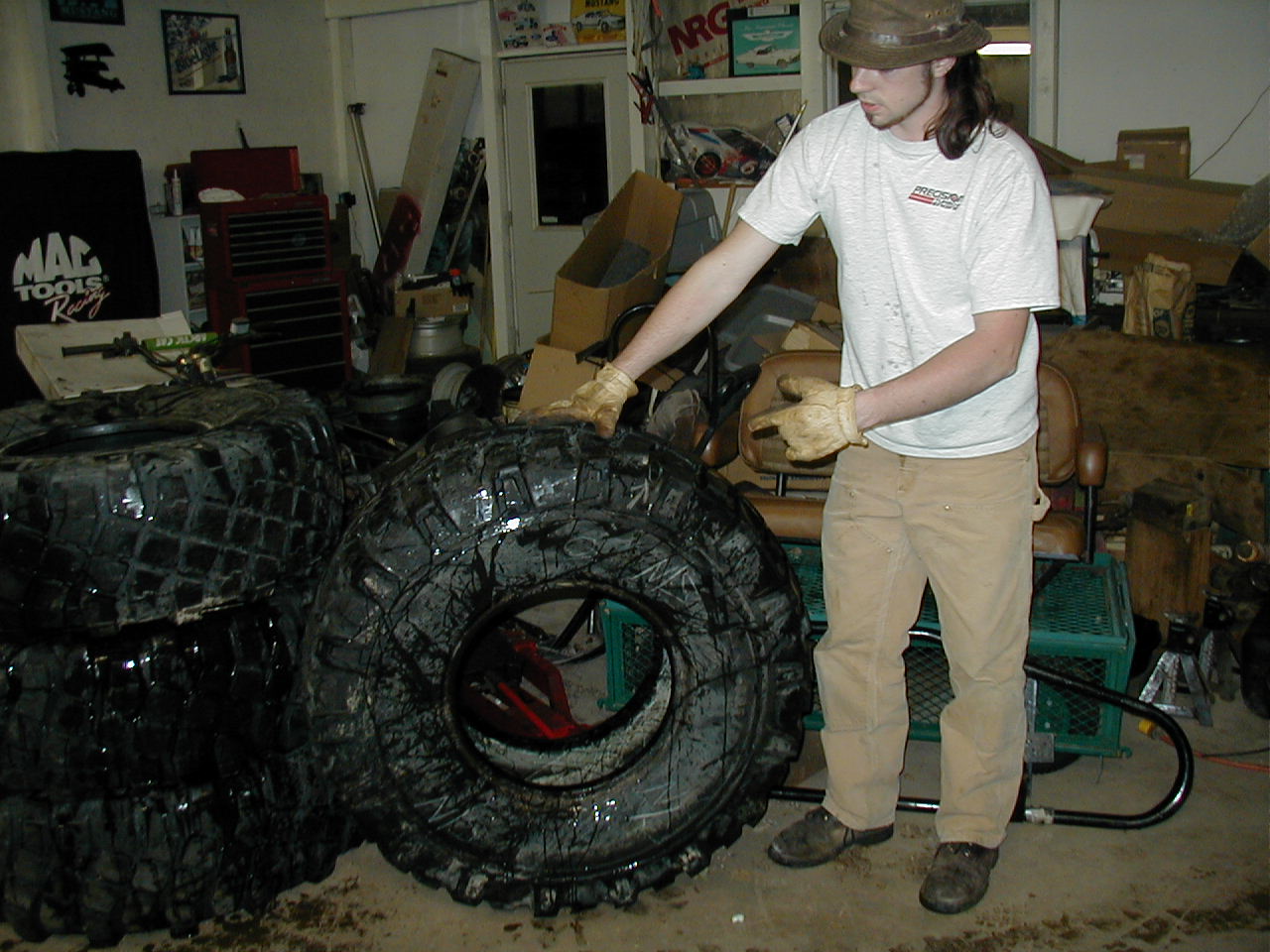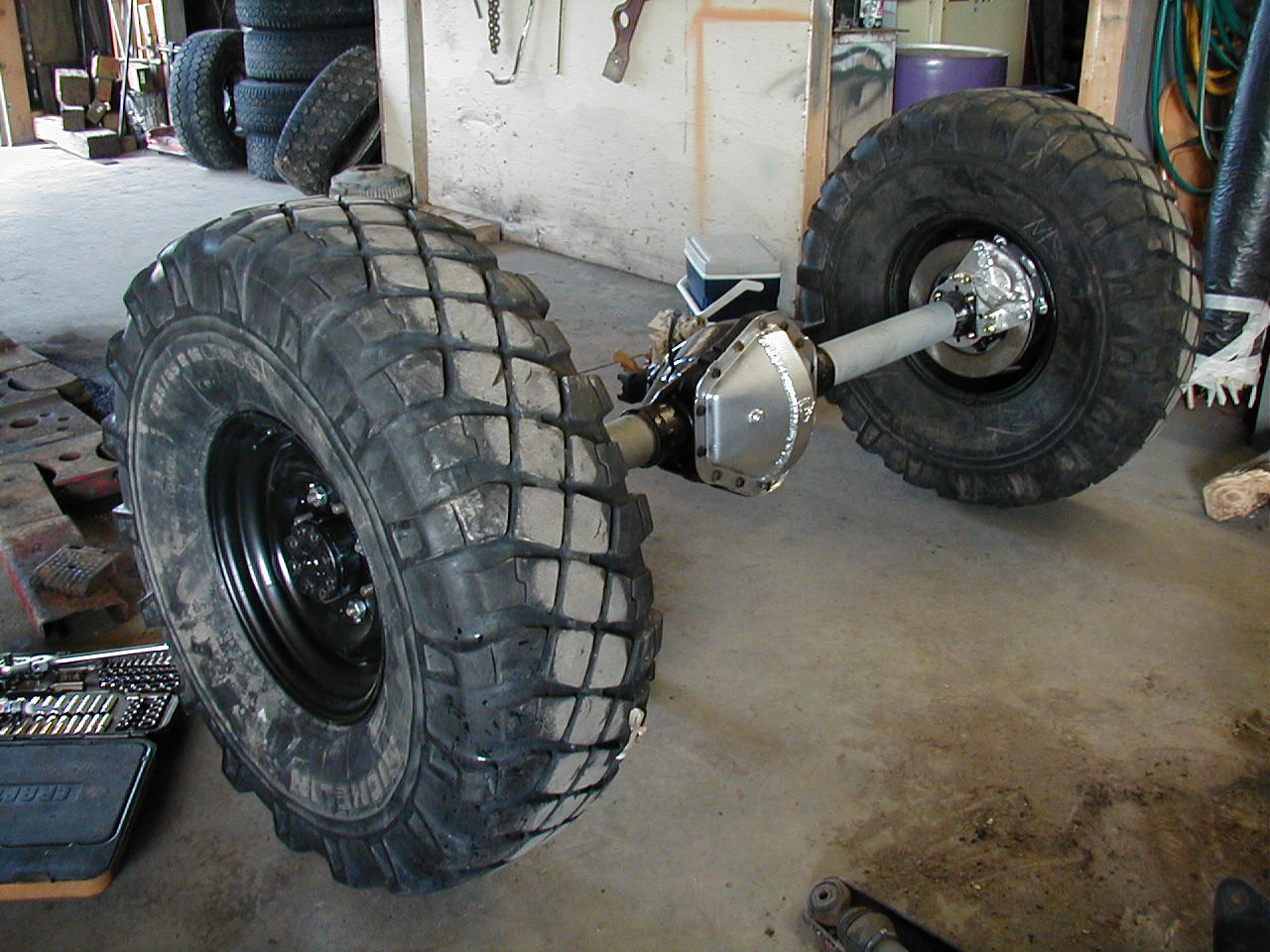 4-20-03 here are the Michelins. they are a very beefy looking tire and they are very heavy. i will report back on their road manners when i get them on.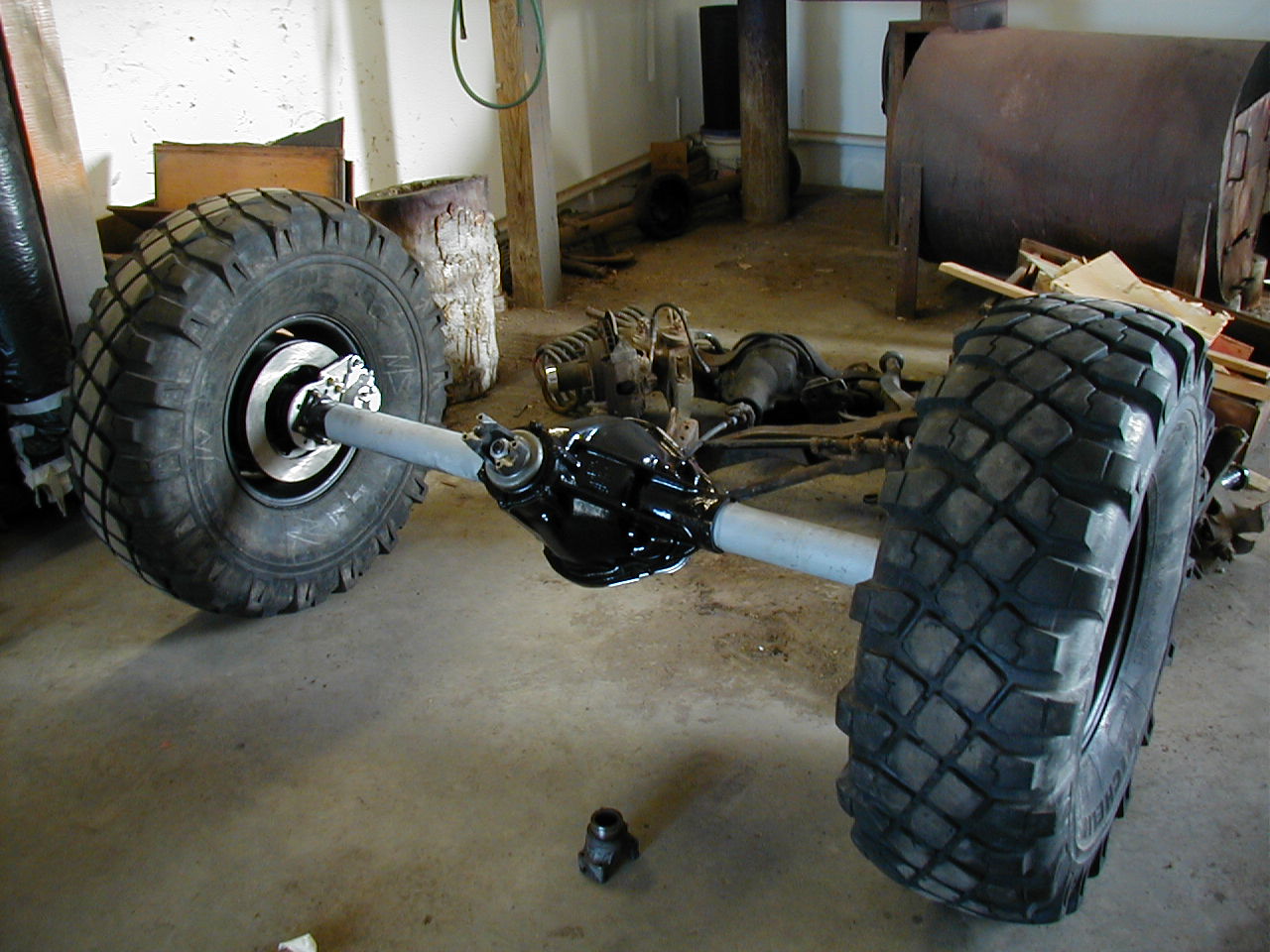 here is another shot of the 14 bolt with the michelins on-waiting to be put under the bronco. you can also see the new 1410 series pinion yolk.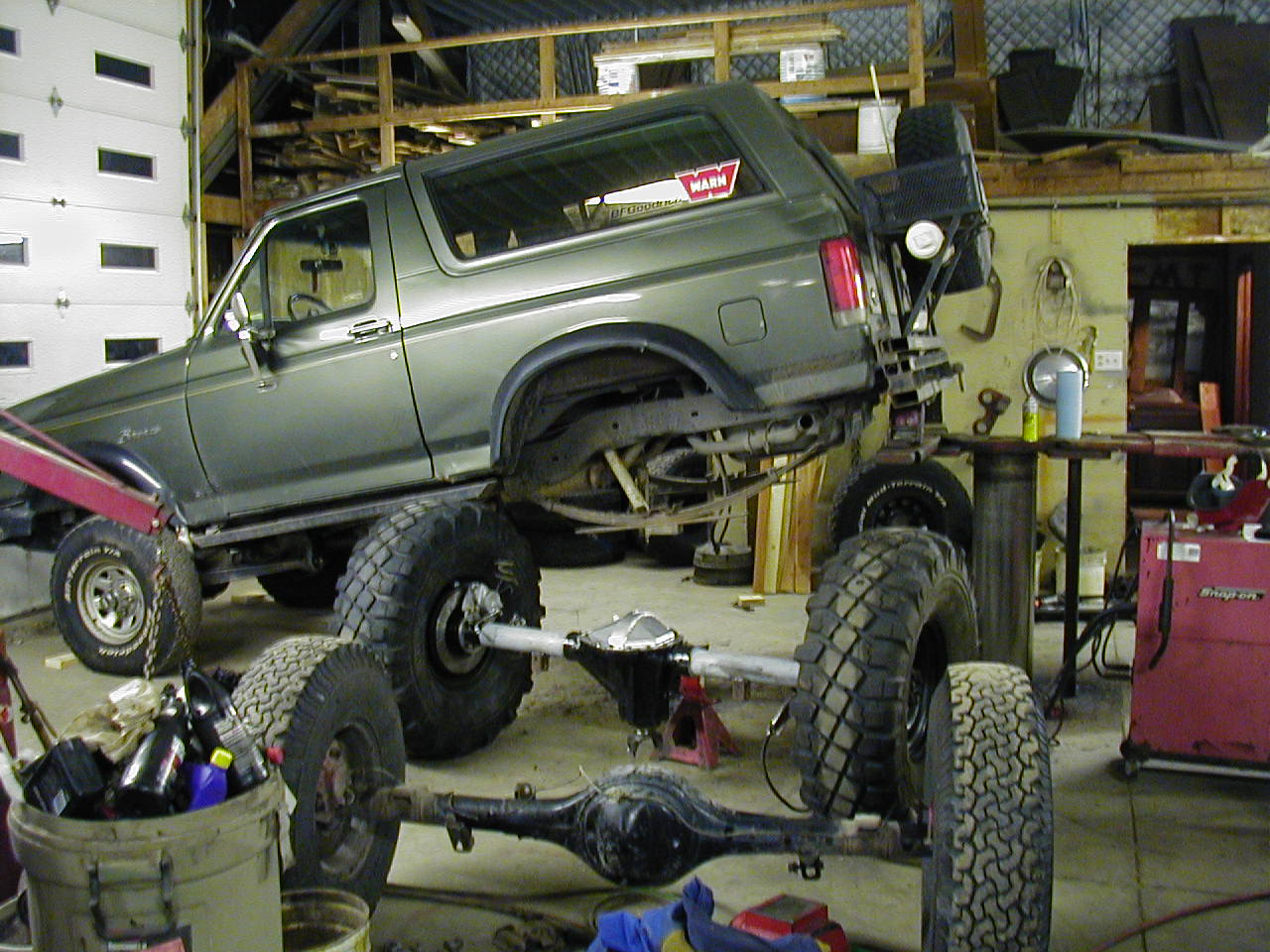 So here is the bronco on the hoist as the transformation begins. the old 9" rear has been yanked out and the fresh 14 bolt is getting the spring perches welded on to start duty in its new home,
click on "One Ton Bronco" for pics of the completed swap and driving results.