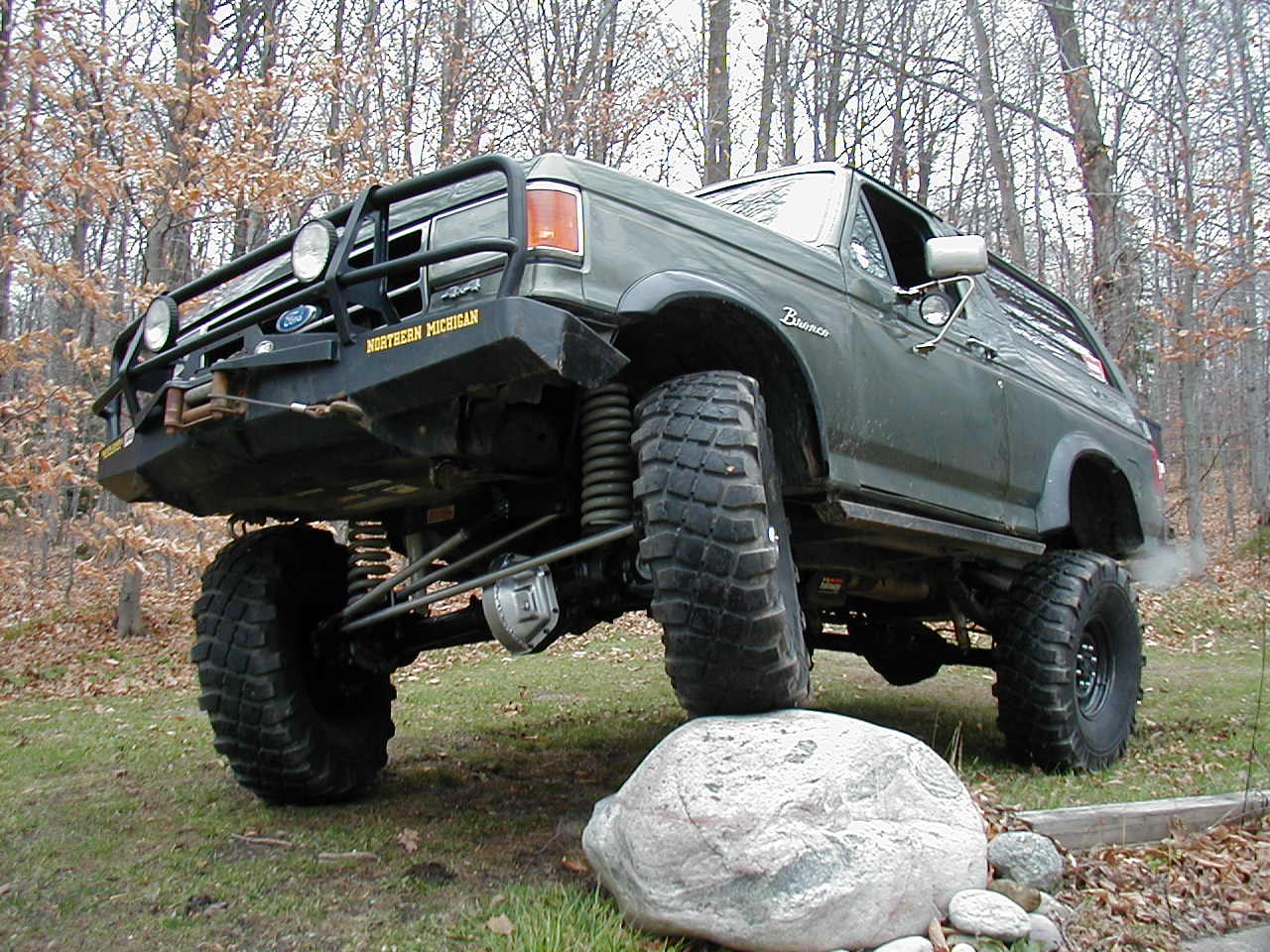 The michelin XML tires were the biggest and best suprise after this axle swap. They are a pretty good sized tire (measure about 38.5" x 13") and very heavy. i wasn't able to find a tire balancer that could successfully balance them, but after driving several hundred miles at highway speeds i found out that they will require NO balancing at all. i have tested them up to 75 mph and found them to be absolutely smooth. even after having to vulcanize a sidewall puncture in one of them. I also got an early chance to test them out in the snow. I siped the tires by hand with a hot tire knife and this has seemed to help quite a bit. They compare very closely in road handling and snow performance with my old 35" BFG MT's. Now the mt's aren't the world's best snow tire by any stretch, but they are certainly far superior to my 38.5" super swampers.
Basically i am really happy with these tires.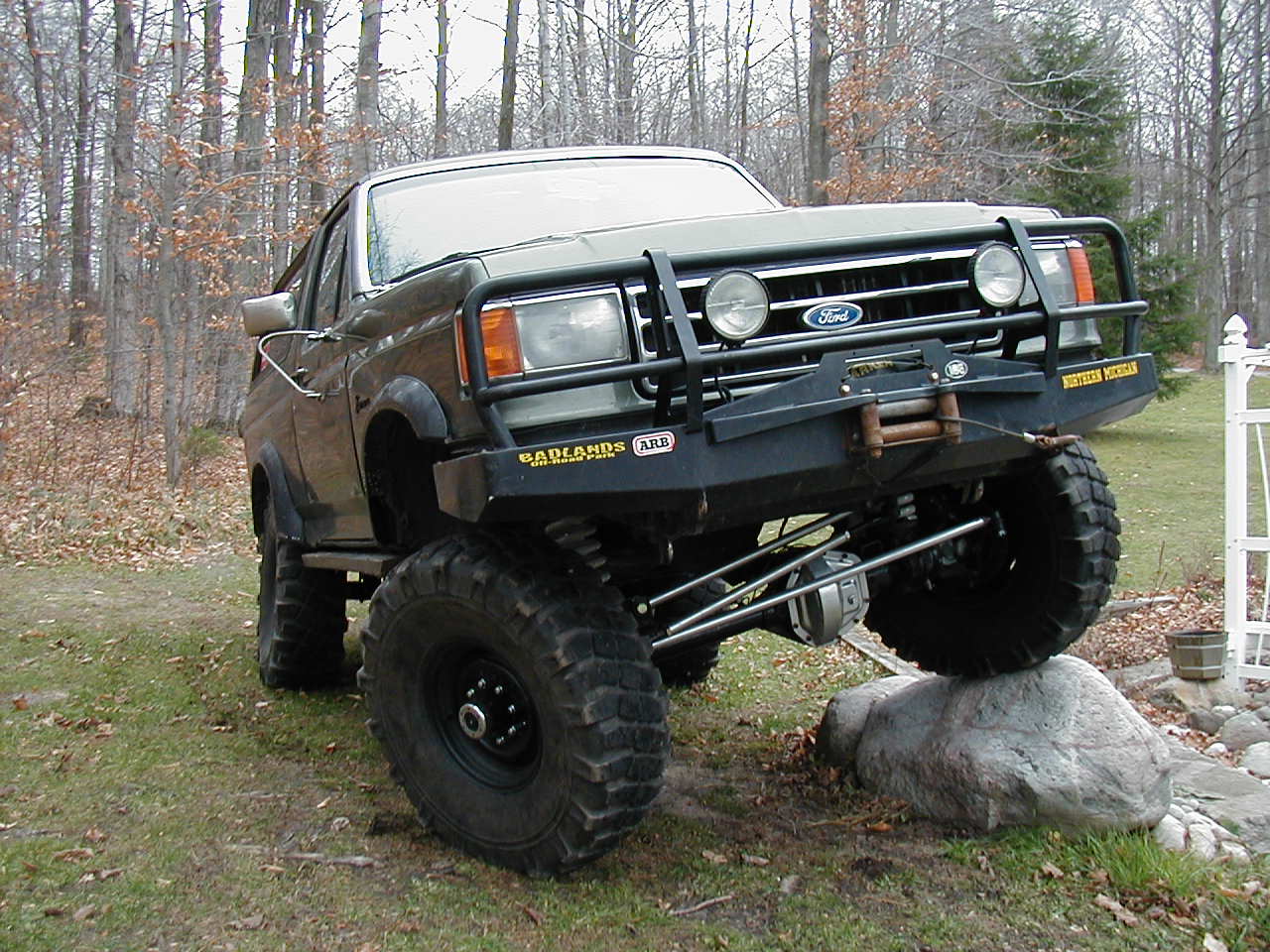 Another benefit of this swap (did i mention 1480 series axle joints) were the upgraded brakes. the front brakes are dual piston calipers and the rears use ch*vy truck calipers and suburban rotors. the stopping power feels much greater than my previous 1/2 ton 4 wheel disc setup. I am currently running a stock bronco master cylinder and booster with a adjustablr prop valve and it is working great. i have a feeling that when i become used to these brakes i will get greedy and make the swap to a one ton master and booster for even better braking performance.
Another installation concern were my driveshafts. my front driveshaft (stock bronco w/ e4od) seemed too long to properly fit, so i took it to get shortened. upon dissassembly the shop realized that it would work and that only the slip joint dust boot was stopping it from compressing enough. so they installed a different spicer style slip joint seal and all is well. the rear driveline was getting a conversion to a 1410 series rear joint. i searched the spicer catalog and came up with a 1410 slip yoke that would slide right on to my exsisting slip splines and was about 1.5" shorter than the original one. this worked out perfect as the 14 bolt axle's pinion sticks out about an inch farther than the old 9" rear axle. the rear driveshaft didn't have to be modified.