this is the carpet ride trail. it follows power lines up and down hills for about 2 miles. there are several obstacles on this trail that will slow you down. the first obstacle that will get your attention is the gorge- a huge valley with loose sandy walls and a creek at the bottom. after that there are several river crossings, bog crossings, rock obstacles and hill climbs.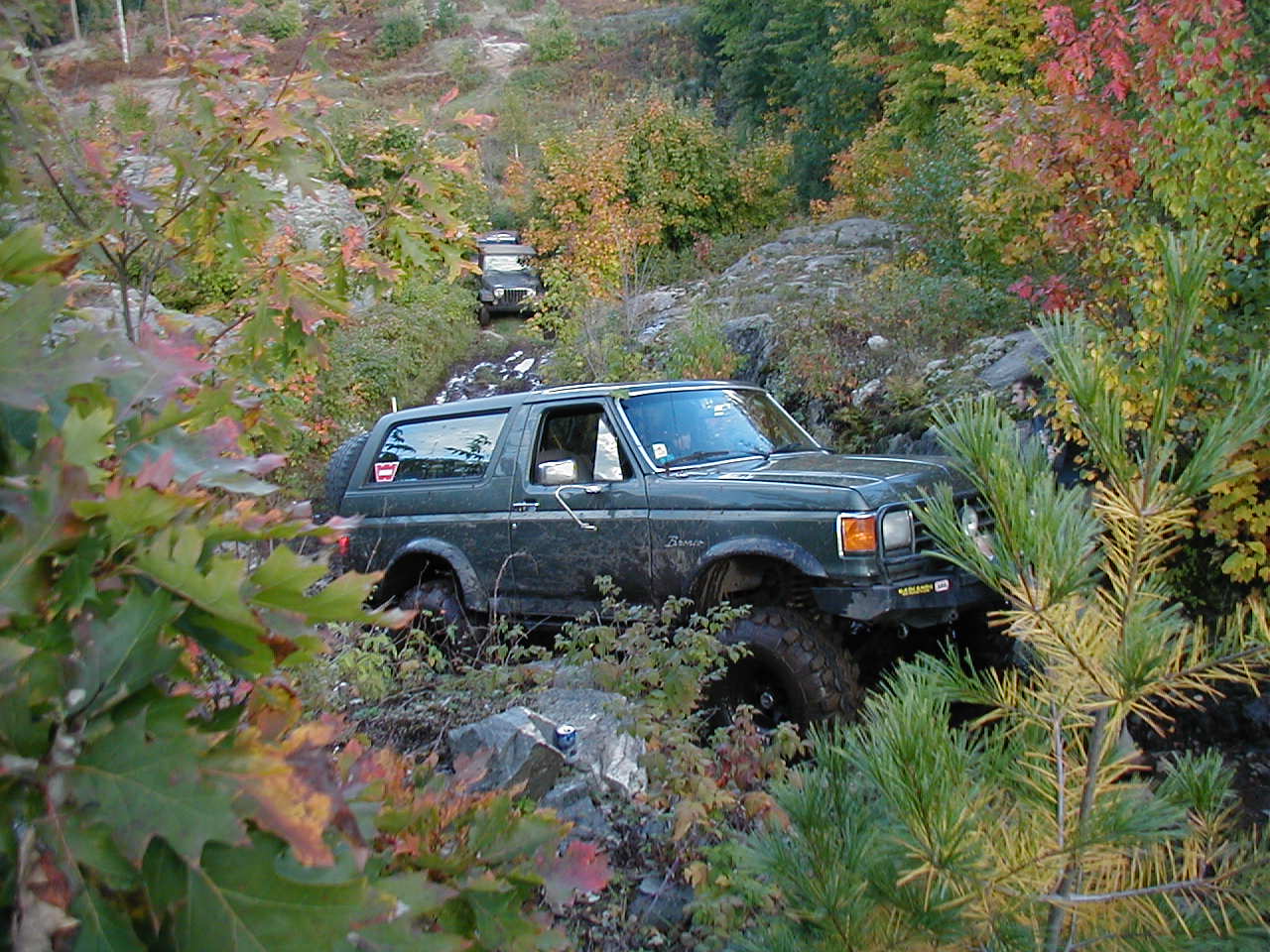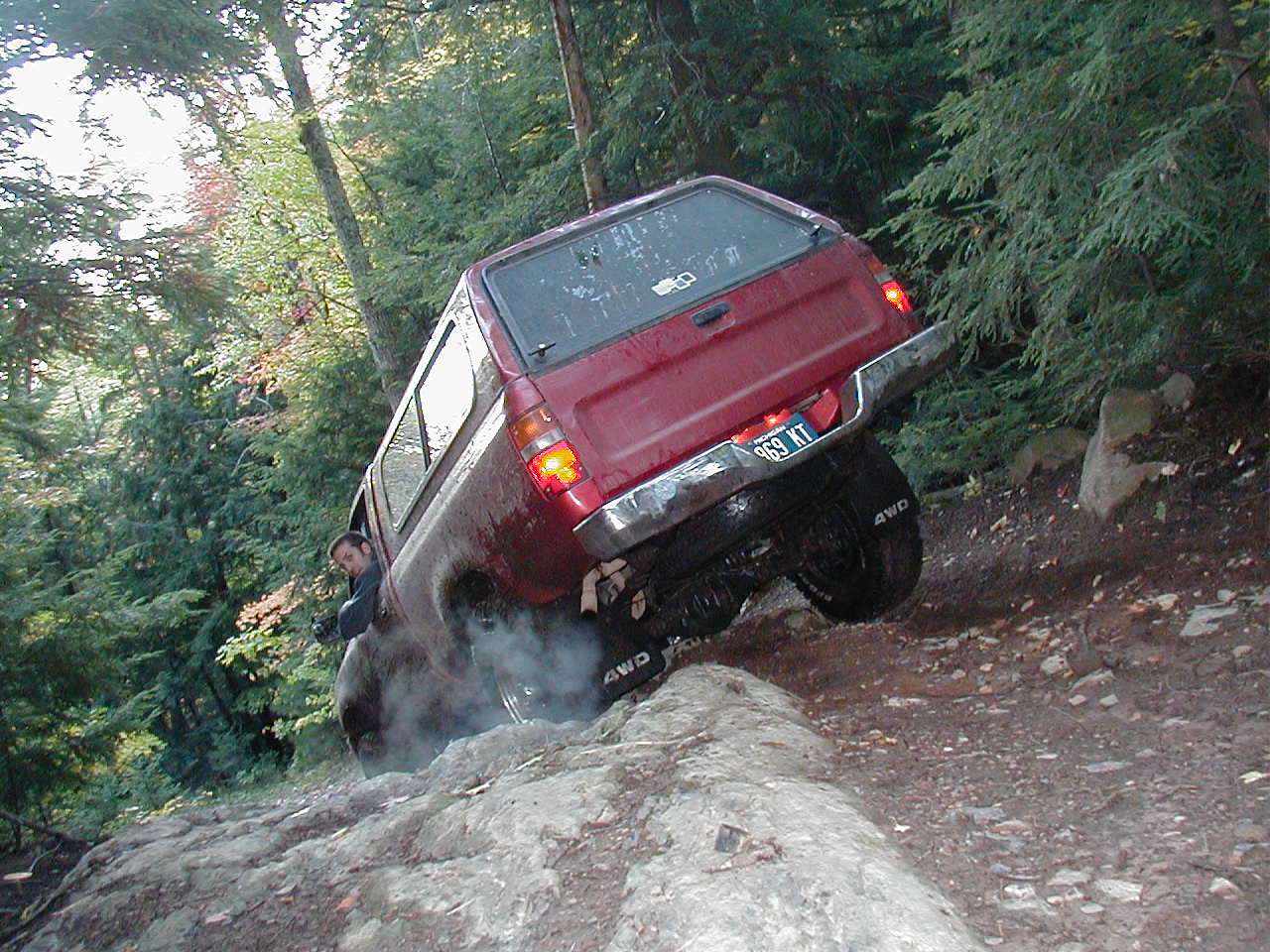 this is chad and his 'yota on one of the steep rocky downhills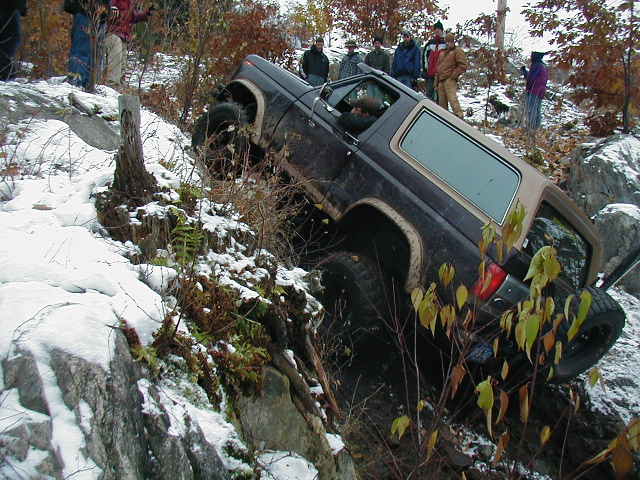 here is justin putting on a show for the crowd on the rock. 11-02-02.
snow makes rock crawling rather difficult.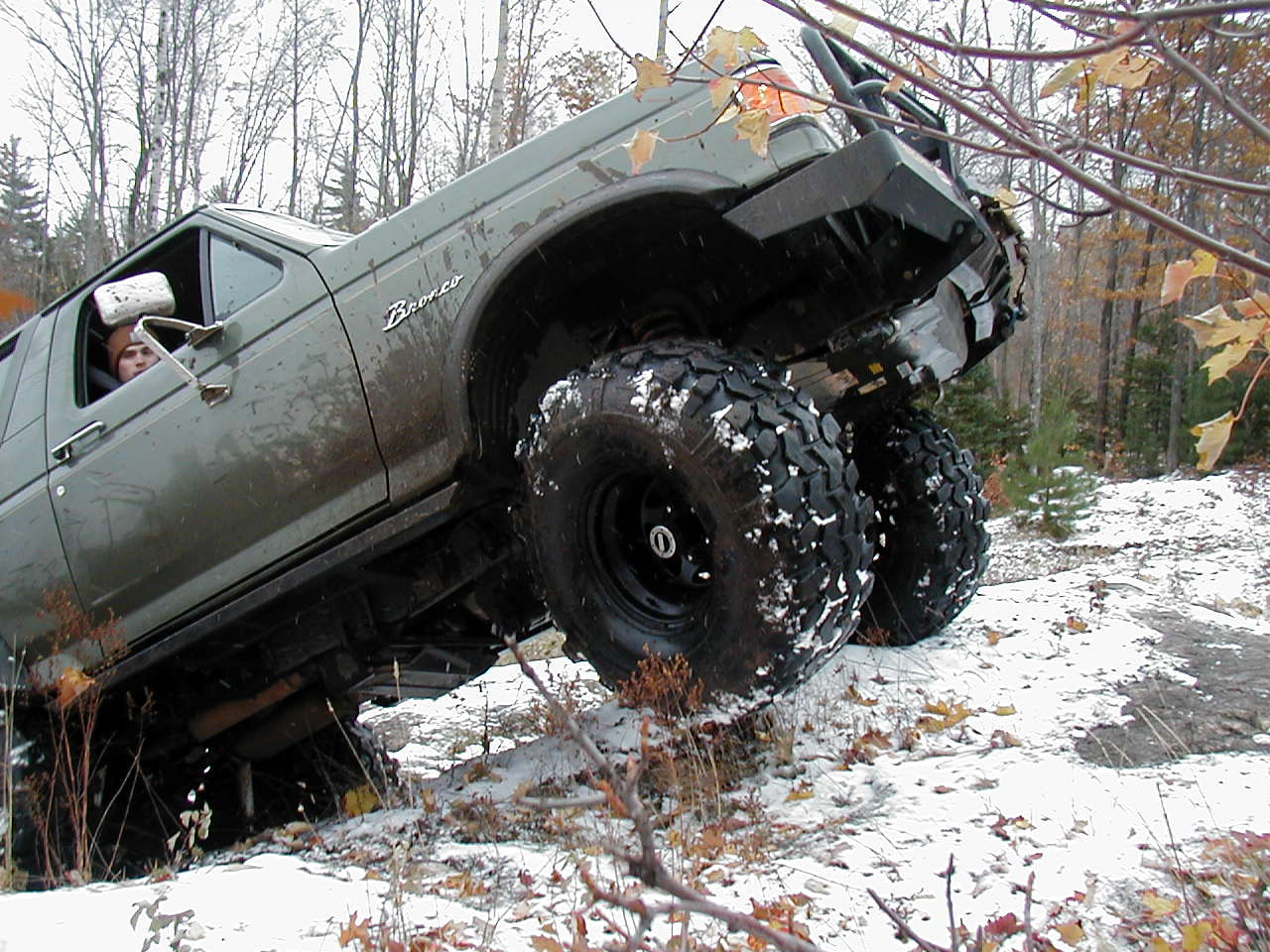 how about a little wheels up action? ryan and friends making a 38" swamper defy gravity.